The Light Therapy LED Photon Skin Care Mask was created to improve skin's appearance whether you want to reduce the visible signs of aging or have a problem with mild to moderate acne!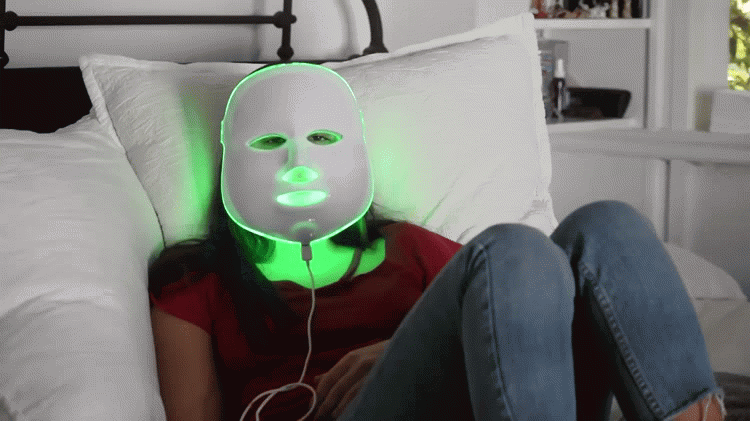 The led mask is appropriate for all skin types and is designed to improve the condition of skin suffering from various problems. The led mask emits a precise combination of LED light wavelengths, designed to provide optimum treatment.
CONVENIENT
Compatible with existing daily skin care routine and products, while doing regular activities: relaxing, working, watching TV etc.
NEW TECHNOLOGY
Focus on detailed areas using photo-dynamic technology via USB power.
FIGHTS ACNE
Cleanses face and pores from dirt, toxins, grease, reduce blackheads, acne, whitehead.
FIRMS SKIN
Smoothness and increases skin elasticity for a youthful wrinkle-free look
ACCELERATES METABOLISM
Promotes detox and healthy circulation, increases skin permeability.
FEATURES
Improve symptoms such as aging and loosing skin, big pore, slender wrinkles

Improve pigmentation pathological changes,such as freckle,sunburn,senile plagues.

Improve dark complexion caused by bad metabolism or poor circulation

Repair and nurse the damaged skin. Improve skin care products adsorption.

Multiple studies have demonstrated Improvement of fine wrinkles, mottled hyper-pigmentation, tactile roughness and sallowness. These results are supported by both collagen production and increase proliferation.
COLOR AFFECTS
Red light: improves cell activity, promotes collagen and skin whitening, diminishes wrinkles and firms the skin.
Blue light: reduces the inflammation of acne ,dispels acne sores, repairs scars and lightens pigmentation.
Green light: promotes moisture balance and stability of the skin, reduces excessive oil secretion. Relieves swelling and aids in draining of lymph glands.
Yellow light: improves oxygen to cells, reduces wrinkles , diminishes rough skin and redness.
Purple light: combining red & blue light to aid in the treatment of acne and scars.
Cyanine light: enhances healthy cell production for brighter looking skin.
White light: accelerates metabolism of tissues to improve fine lines and loose skin.
HOW TO USE
Press and hold power button.
Set desired time of usage, displayed on LCD. You may use up the 60 minutes.
Press the power button again to start operation.
Hold down power button to turn off after usage.
TIPS
Brightness and time may be increased and decreased as desired.
Most effective when used daily
Package Includes:
1X Light Therapy LED Photon Skin Care Mask